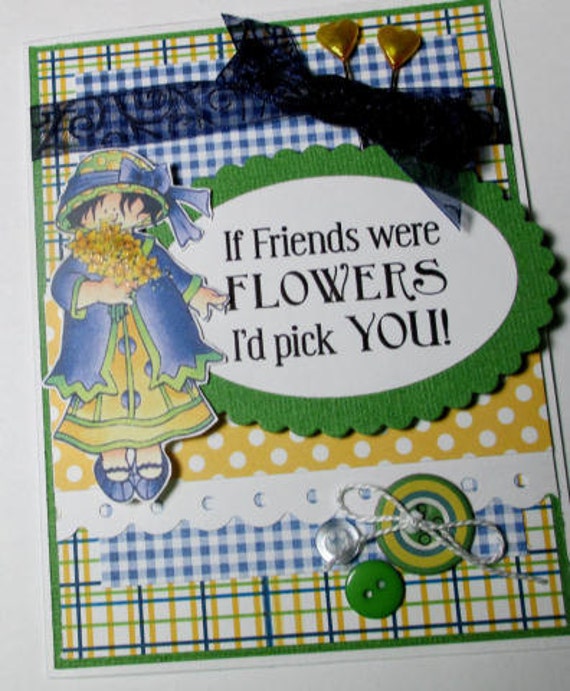 Oh yes, it's Friday and I have to go back to work! I've been off week with the babysitting and all, but now it's time to leave Madelyn in her Grandpa's hands. I know they'll have a great time. They are headed off to the see where the paper money is printed in Ft Worth today. It was one of the things on our list of "to do's" this summer. We're down to today and next week for summertime with her. Then it's back to school!
We babysat Sydney yesterday as well. Mandy had to go to the doctor's and didn't want to take the baby, so Grandma and Grandpa to the house! She was a month old yesterday and starting to finally fill out. Her hair is as red as ever!
Today's card is using some bits and pieces from my desk, a Molly Blooms images, and a bit of ribbon I had from years ago! I love the way the card turned out. It's still in the store waiting for a new home!
Have a fun weekend!